Integrated Battery Design
Full Power, Always Reliable
The battery pack adopts a new design and process. It integrates the lithium-ion battery, controller, and BMS intelligent battery control system into one module. The overall structure is compact and the body is slim. In the battery pack, 18650 high-rate batteries with a discharge capacity twice that of ordinary batteries are selected.
The handle grips are made of TPR material, which is comfortable to hold and offer superior anti-skid traction. TPR handle grips are also easy to clean and maintain.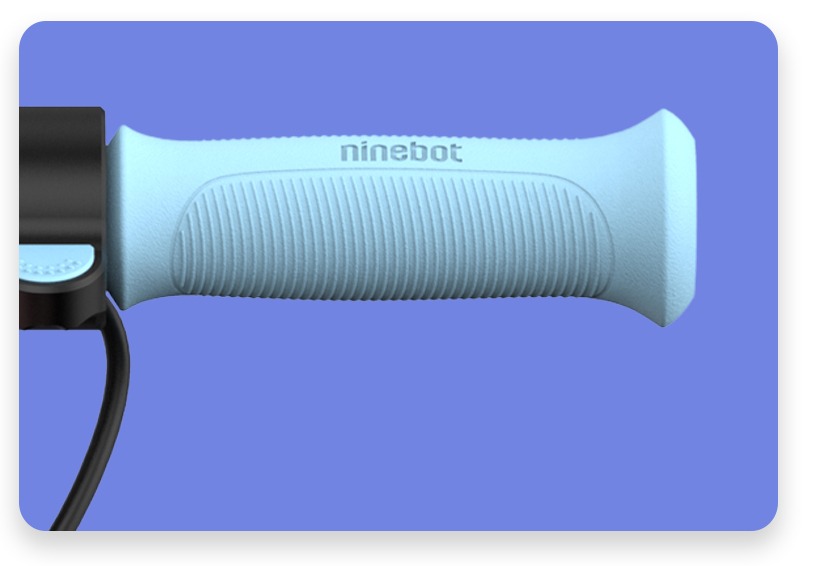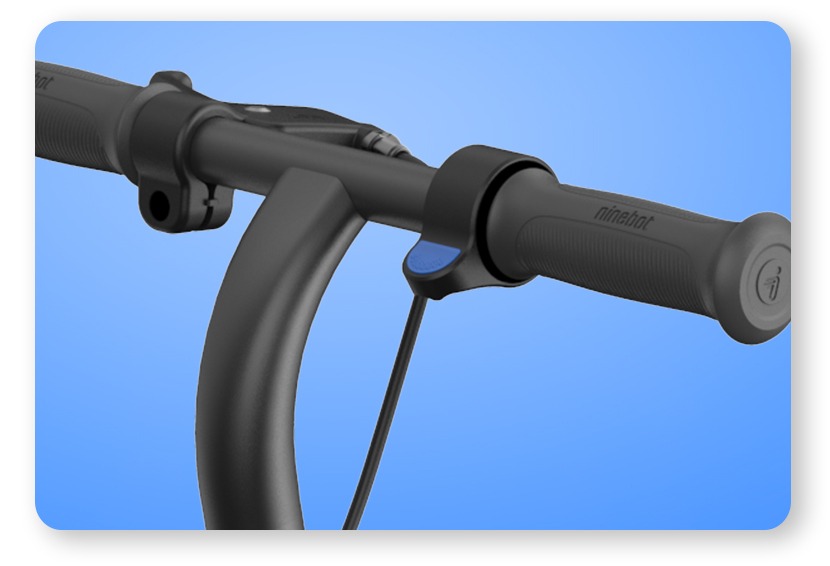 The thumb throttle has moderate resistance and responsiveness, which is convenient for riders to control the driving speed and fully enjoy the fun of "driving".
The one-click switch also takes into account of the switching function when riding. You can switch among the three riding modes of sports, cruise, and safety just by clicking the button after starting up, very simple and convenient.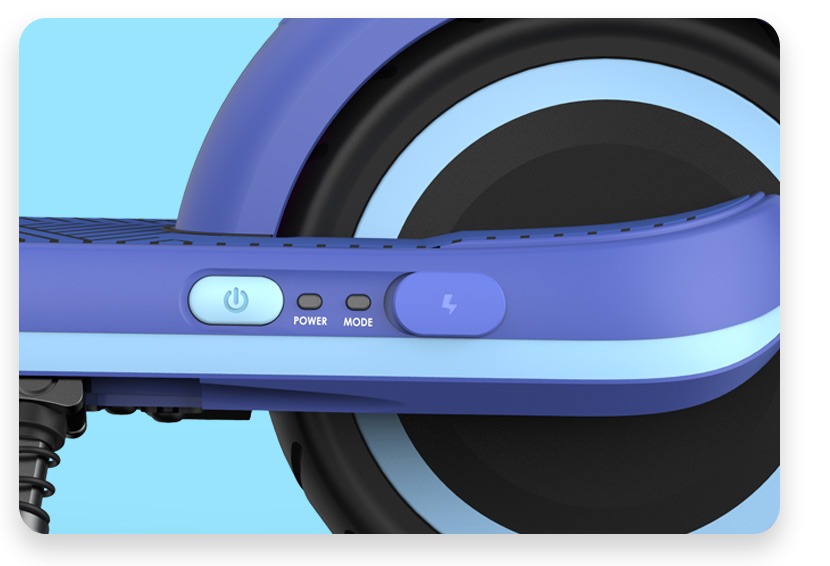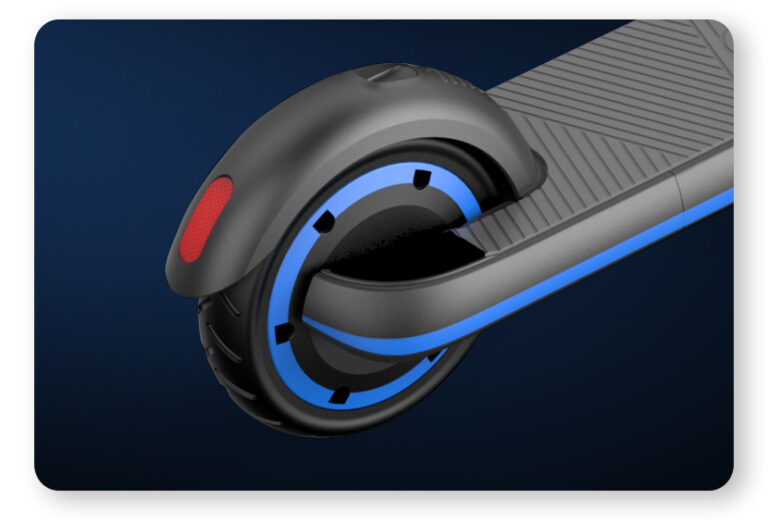 The 3M reflective sticker is installed on the fender. It has high reflectivity, a wide reflection angle, and strong adhesion, providing more safety and security.